SECRETARY (REF NO: 3/2/1/2018/103)
Directorate: Quality Assurance and Administration
SALARY : R183 558 per annum (Level 6)
CENTRE : Gauteng (Pretoria)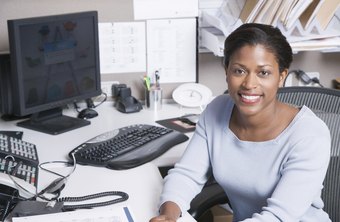 REQUIREMENTS : Grade 12/Senior Certificate. Relevant working experience in a secretarial
environment. Advanced computer literacy (MS Word, MS Excel, Power Point,
Outlook etc.). Job related skills: Good telephone etiquette, sound organizational
ability, good interpersonal relations, basic written communication, language and
ability to communicate well with people at different levels and from different
backgrounds. Ability to work under pressure as well as the willingness to work
irregular hours. High level of reliability. Ability to act with tact and discretion.
DUTIES : Provide a secretariat/receptionist support service to the Director. Receive and refer
calls to the respective role players. Diary management. Typing of documents for
the Director and managers within the unit. Operate office equipment e.g. fax
machines and photocopiers. Provide clerical support to the Director. Liaise with
travel agencies and manage travel arrangement for the Director. Arrange meetings
and events for the Director and staff in the unit. Process the travel and subsistence
claims for the Directorate. Processing of all invoices for the Directorate. Minutes
taking. Draft routine correspondence and reports. Filing and administration of leave
registers and telephone accounts. Distribute all incoming and outgoing documents.
Procurement of standard items like stationery, refreshments etc. Remain up to date
with regard to prescripts / policies and procedures applicable to her/his work
environment to ensure efficient and effective support to the Director. Keep abreast
with the procedures and processes that apply in the office of the Director.
NOTE : Coloured, Indian and White males and Indian females and persons with disabilities
are encouraged to apply.
APPLICATIONS : Only applications submitted online via the e-Recruitment System @
https://drdlr.erecruit.co/candidateapp/Jobs/Browse.aspx will be accepted.
CLOSING DATE : 20 April 2018 at 16:00
NOTE : Late applications will not be considered after the closing date. Kindly note that
technical support is available from Graylink, Monday to Friday from 8:30 to 17.00
@ 021 424 8677 should you experience any difficulties with your online application.
It would be appreciated if you can only upload those course certificates applicable
to the post that you apply for.DRDLR is an equal opportunity and affirmative action
employer. It is our intention to promote representivity in DRDLR through the filling
of posts. We reserve the right not to fill a position.All applicants must be SA
Citizens/Permanent Residents or Non-SA Citizens with a valid work permit.
Applicants will be expected to be available for selection interviews and competency
assessments at a time, date and place as determined by DRDLR. The Department
reserves the right to conduct pre-employment security screening and appointment
is subject to positive security clearance outcome. Applicants must declare
any/pending criminal, disciplinary or any other allegations or investigations against
them. Should this be uncovered post the interview the application will not be
considered for the post and in the unlikely event that the person has been
appointed such appointment will be terminated.